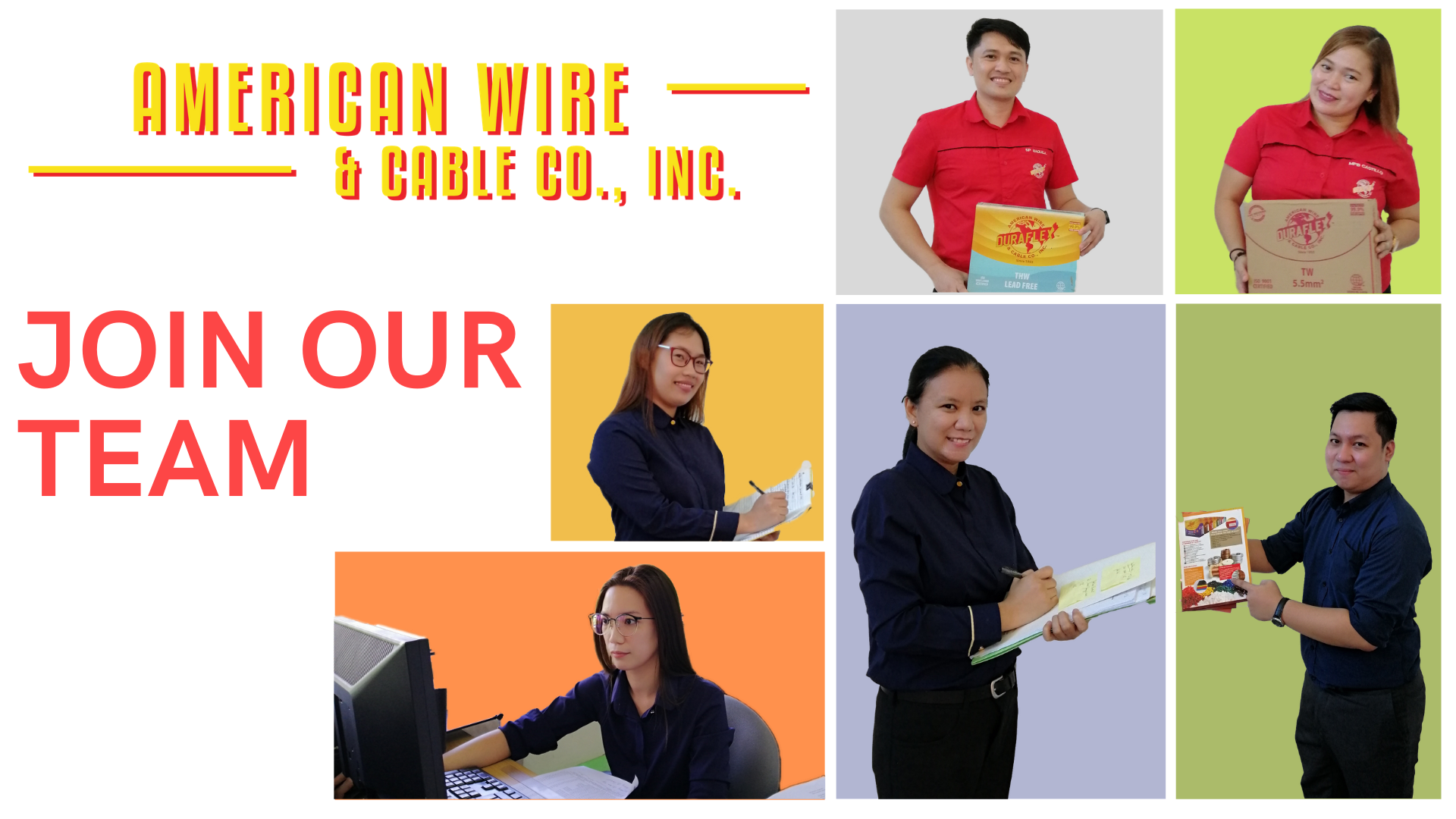 ACCOUNTANT
BASIC QUALIFICATIONS
Graduate of Accountancy is preferred. Licensure (CPA) will be an advantage. No less than five (5) years of experience in financial reporting/general ledgers in manufacturing industry.
Familiar with automated accounting systems
Able to communicate fluently (English and Tagalog).
Familiar with statutory reporting and submittals (SSS, HDMF, Philhealth, tax, etc.)
RESPONSIBILITIES & DUTIES
Prepares and analyses monthly and year-end financial statements.
Maintains General Ledger
Handles bank reconciliation.
Handles AP Prepares OPEX, CAPEX and supporting schedules.
SALES ENGINEER (VISAYAS/MINDANAO AREA)
BASIC QUALIFICATIONS
Bachelor's Degree in Engineering preferably Electrical Engineering
With at least 2 years working experience as Sales Executive, Sales Engineer or Account Executive in a manufacturing company
Proficient in product and sales presentation skill
Assertive, eager to achieve goals and targets
With very good oral communication skills
Residing in the Visayas/MIndanao Area
DUTIES AND RESPONSIBILITIES
Compiles list of prospective customers for use as sales leads based on market information supplied by the marketing support group and those gathered from business directories, newspapers and other sources.
Calls on Company officials and technical personnel of commercial, business and industrial establishments to convince them of the desirability and practicability of products offered.
Travels throughout assigned sales territory to call on regular and prospective customers to solicit orders or talks with customers by phone.
QMS SPECIALIST
BASIC QUALIFICATIONS
Graduate of Industrial Engineering or any related courses
Fluent in English communication, with good command of the English language
Minimum of three (3) years' experience as IQA Team Leader or Member
Minimum of 1 year experience as Document Controller
Skills Required: Auditing, Documentation, Communication, Coordination, Time Management, MS Office
JOB DESCRIPTION    :
Responsible for supporting the Quality Management Representative in the administration of the Company's Quality Management System to ensure compliance with the requirements of ISO 9001.
Duties and Responsibilities:
Facilitates the Internal Quality Audit (IQA) as the IQA Team Leader to determine conformance of the Company's QMS to ISO 9001 standard; to assess the suitability, adequacy and effectiveness of the QMS; and to identify possible areas for improvement.
Issues Corrective Action Report (CAR) and ensures implementation of the corrective action process on the nonconformities detected from the third party audit, IQA, customer complaint, and internal complaint.                                                                                                            
Coordinates with the Certifying Body on the requirements related to ISO certification, renewal/recertification, and surveillance audits.
Operates the Document Control Center (DCC) such that documents and records control processes are established, documented, implemented, maintained and improved.
Prepares the DCC and CAR reports and collates the QMS Department Monthly Operations Review (MOR) Reports for submission to the QMR.
Identifies possible areas for improvement and submits proposals for inclusion in the Continual Improvement Program.