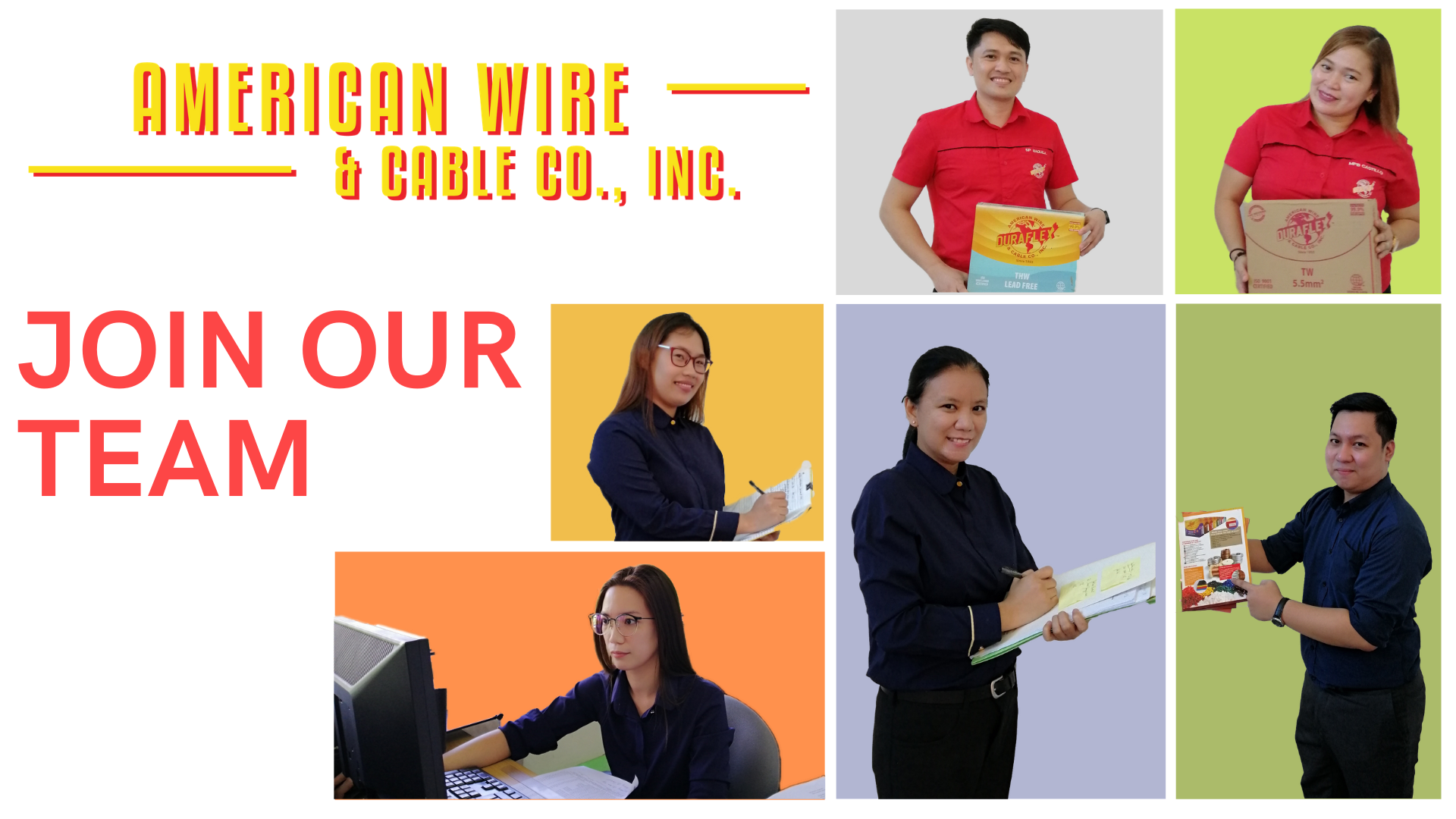 MIS Department
General Duties & Responsibilities
Heads and directs the MIS team of the Company.
Formulates and executes IT strategies in line with the directions of the company.
Recommends suitable business solutions to the various teams in the company.
Handles MIS Department's budget preparation, helpdesk, network administration, procurement and maintenance of software and hardware, and documentation of policies and procedures.
Minimum Qualifications:
BS Computer Science, Information Technology graduate, or its equivalent.
Familiar with ERP (Enterprise Resource Planning) preferably Syteline, MS SQL 2005, Crystal Report V9, Cisco, Sophos
Enterprise, Wireless Network Technology, Barcode System.
Experiences in a Manufacturing settings is preferred.
With strong analytical, problem-solving, decision-making and communication skills.
Very good skills in customer service and inter-personal relations.
Accountant
Duties & Responsibilities: 
Prepares and analyses monthly and year-end financial statements Maintains General Ledger 

Handles bank reconciliation.

Handles AP

Prepares OPEX, CAPEX and supporting schedules.
Minimum Qualifications: 
BS in Accountancy graduate, CPAs preferred. 

No less than five (5) of experience in the areas of financial reporting/general ledger in a manufacturing setting/industry
Familiar with automated accounting systems
Able to communicate fluently (English and Tagalog). Familiar with statutory reporting and submittals (SSS, HDMF, Philhealth, tax, etc.)
Technical Presenter
Duties and Responsibilities:
Identifies proper presentation materials vis-à-vis audience.

Handles all the preparations needed when making presentation.

Coordinates with approvers about tools and collaterals needed, secures necessary Gate Pass when applicable and routes them for approval.

Makes prior arrangements about support and logistics needed in his presentation.

Recommends enhancements, improvements on certain presentation materials to make them more suitable to the desired audience.

Updates his presentation materials on a periodic basis or whenever there are updates from the Company.

Safe keeps all presentation materials.

Makes proper turnover of presentation materials to his immediate superior in case of long absence or separation from engagement.
Minimum Qualifications:
Graduate of BS Engineering or similar technical degree courses 

Fluent in English verbal communication, very good grammar.
Amiable, pleasant and with happy disposition, and good sense of humor
Able to manage and command audience attention.
Knowledgeable about wires and cable business, and related hardware and appliance.
Sales Engineer
Duties & Responsibilities: 
Compiles list of prospective customers for use as sales leads based on market information supplied by the marketing support group and those gathered from business directories, printed materials, social media, and other sources.

Calls on Company officials and technical personnel of commercial, business and industrial establishments to convince them of the desirability and practicability of products offered.                                

Travels throughout assigned sales territory to call on regular and prospective customers to solicit orders or talks with customers by phone.                                                               

Prepares quotations and credit terms and communicates these with customers on delivery dates based on production schedules.                                                                 

Prepares call reports which detail business transactions, competitive activities and market developments.
Minimum Qualifications: 
Graduate of BS Engineering courses, preferably Electrical.




With at least 2 years working experience as Sales Executive, Sales Engineer or Account Executive and have handled FMCG, hardware and similar products or industrial/technical servicing




Very good presentation skills 

Proficient in MS applications as tools and aids in product presentation, as well as in report preparation.