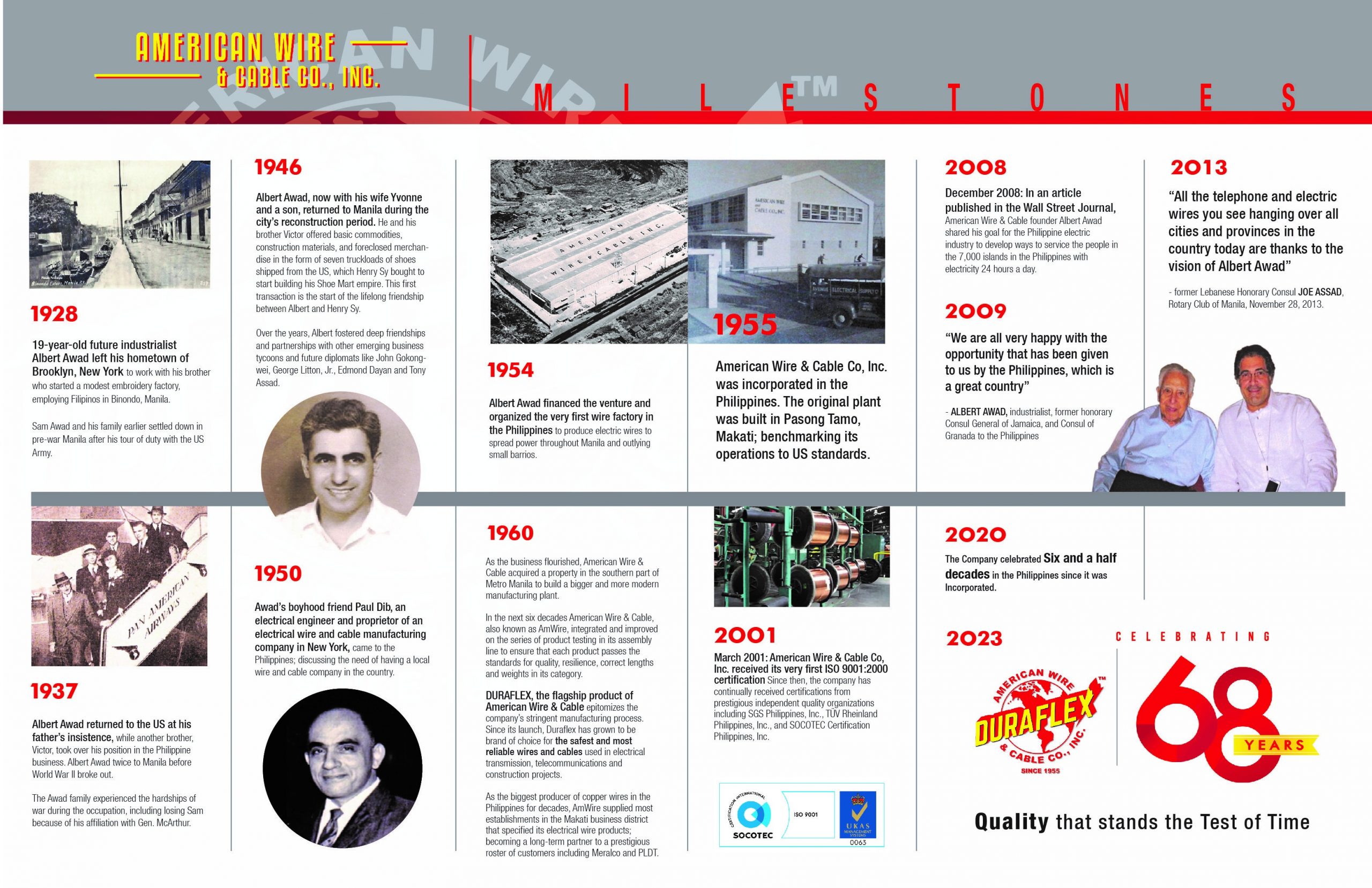 For more than 68 years, AmWire has actively supported wire and cable requirements of local and multinational companies in the Philippines.
In these challenging times, the company's strong commitment towards quality and timely service to its customers drives AmWire to be a steadfast partner of essential sectors in the Philippine construction industry.
Organized in 1954 and incorporated in the Philippines in 1955, American Wire & Cable Co., Inc. is the pioneer in manufacturing wire and cable products at par with global standards in Quality, Safety, and Product Integrity.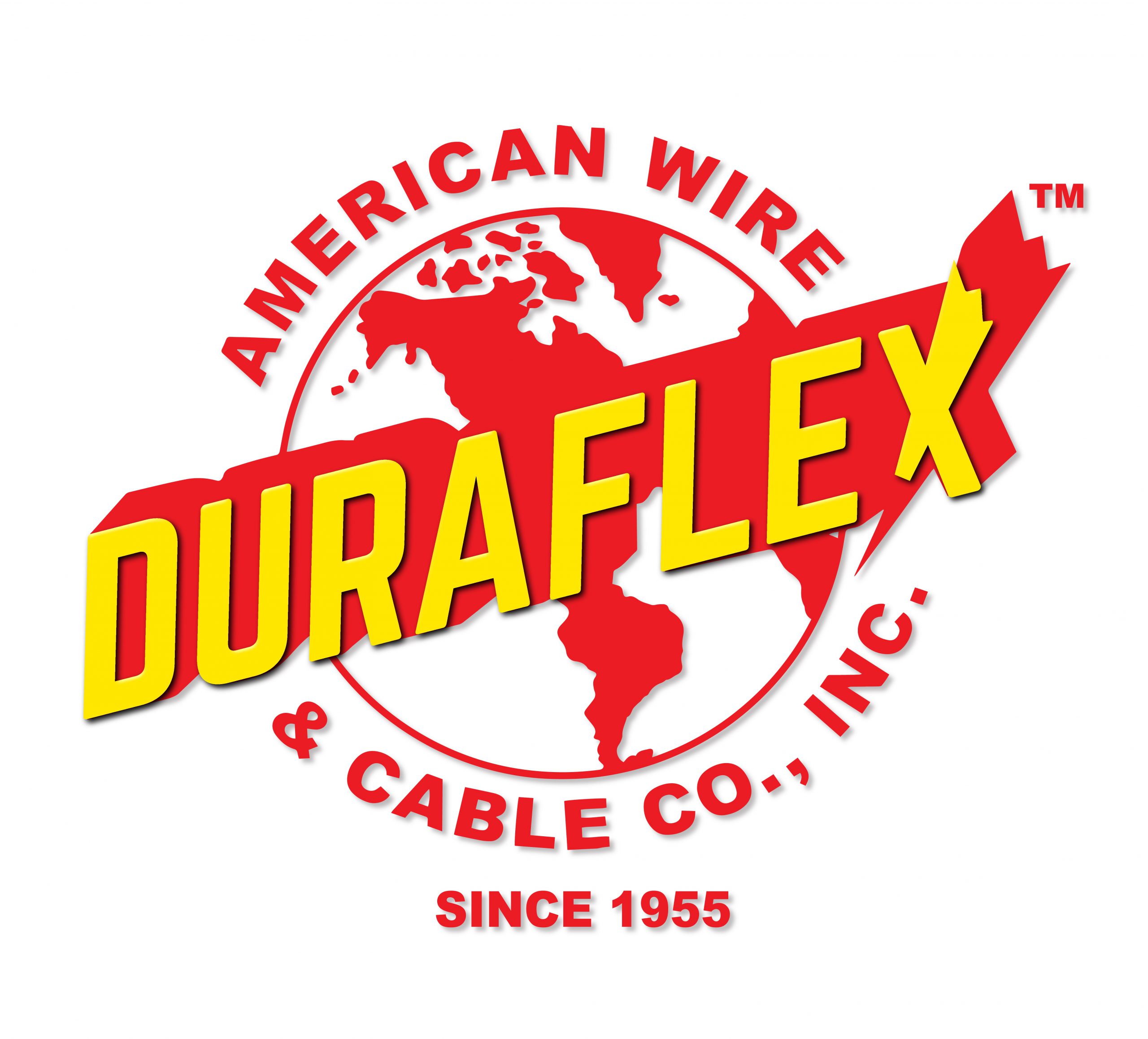 Founder Albert Awad envisioned this very first wire factory in the Philippines to locally manufacture electric wires to spread power throughout Manila and outlying small barrios.
Benchmarking its operations with international standards and employing competent Filipino experts, AmWire launched its full operations in 1956 with stringent manufacturing protocols that integrated Quality Assurance testing interventions in its assembly line. This is to ensure that each wire and cable remains compliant to local and international product standards on Quality and Safety, while ensuring customers get the Correct Size, Correct Weight and Correct Length.
From its premium raw materials, cutting-edge manufacturing processes, and reliable product testing protocols, AmWire wires and cables have consistently complied with local and international standards from reputable organizations including:
Insulated Cable Engineers Association
American Society for Testing and Materials
National Electrical Code
Underwriters' Laboratory
Rural Electrification Administration
National Electrical Manufacturer's Association
British Standardization Institute
Japanese Industrial Standard
Philippine National Standard
Philippine Electrical Code
International Electrotechnical Commission
American National Standards, American Standard Association
In March 2001, American Wire & Cable Co, Inc. received its very first ISO 9001:2000 certification for Quality Assurance in production, installation and servicing. In the following years, AmWire continued to be certified by prestigious independent quality inspection, verification, testing and certification leaders.
The certification of American Wire & Cable Co., Inc. for more than two decades is a testament of the company's faithful compliance to its Quality Policy.
Quality Policy
"American Wire & Cable Co., Inc. is committed to consistently produce and market excellent quality electrical wires and cables that are compliant with internationally – accepted standards and government regulatory requirements, and to pursue continual improvement that will delight customers beyond expectations."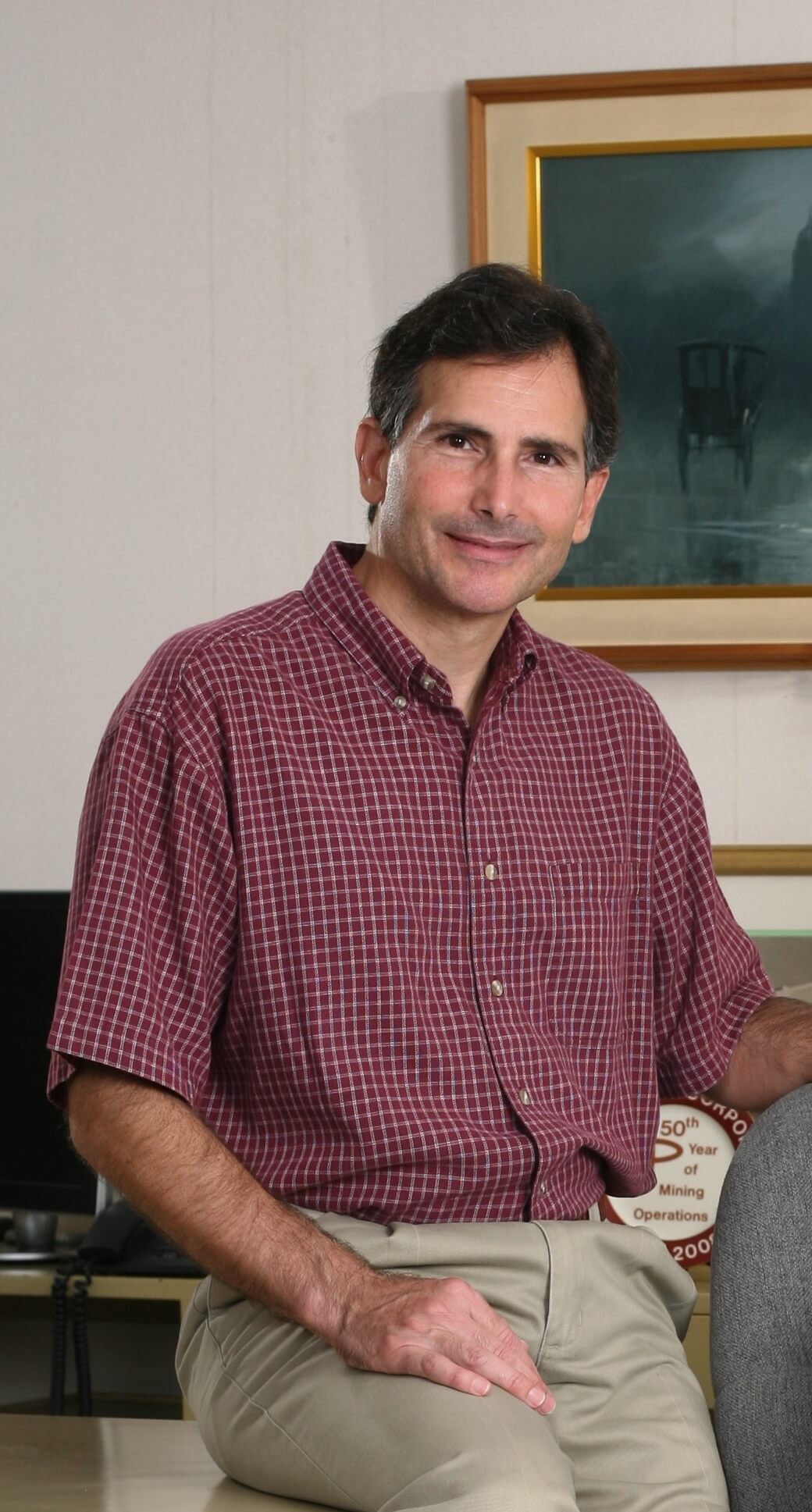 Samuel Craig Awad
President
"Quality is never an accident; it is always the result of high intention, sincere effort, intelligent direction and skillful execution; it represents the wise choice of many alternatives." – William A. Foster
Our young engineers have an important role in moving the Philippine construction industry towards a better future. Your decisions, the products you decide to use and recommend in your profession will have a big impact on creating not only safer structures, but also a brighter future for local manufacturing. If you choose any product based on the cheapest price that is what manufacturers will be forced to produce. If you wisely decide on selecting quality products that meet the proper standards that provide safety and enduring service, then the Philippines will earn a reputation of manufacturing products that lasts.